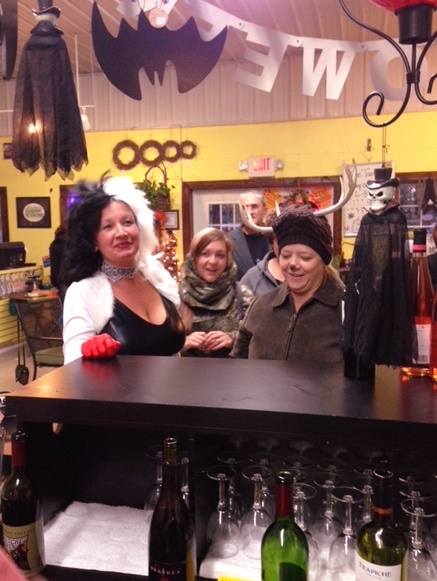 Don't miss our Halloween costume party and wine tasting event! Dress-up and enter our costume contest, enjoy a generous sampling of our fine wines or craft beers, and dance to live music!
Friday 10/27/17 from 6:00 PM to 8:30 PM at Madison Garden Center.
Cost is $15 per person which includes 4 generous wine or craft beer tastings, snacks and live musical entertainment! We encourage everyone to come dressed-up in costume, as we will be having a costume contest with prizes for the top winners! Live music, activities for children and campfire fun will all be provided!
We hope you all can make it to this grand "HalloWine" celebration!