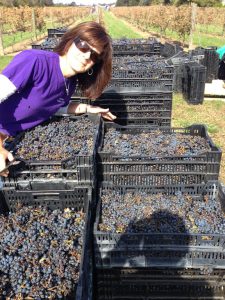 The Madison Garden Center's Wine and Vineyard Shop is now open. We are serving a variety of wines from across the world, including local Ohio wines. We have stocked a range of wines to appeal to many people's different tastes. We also offer the hard-to-finds as well as specialty ales and brews. Check out our Events section for upcoming wine tastings.
In the Spring of 2011, Madison Vineyard was born when over 800 vines were planted at the Garden Center. The vineyard will produce a variety of red and white wines. Take a short trip to Madison County and watch our vineyard grow with us!
Looking for somewhere with a great atmosphere to have a little get together? Schedule a private wine tasting for you and at least 10 of your friends. Contact Us for Details!