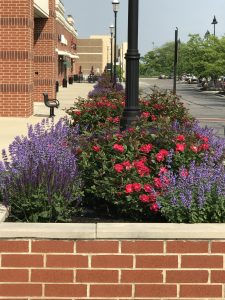 Landscape design can greatly enhance the look and space of your home. Adding and updating landscape features like water gardens, plantings, patios, walkways, even a stone driveway could turn your outdoor area into your favorite living space.
Our design process begins with a consultation. During this meeting we work with our clients to define their expectations, functional needs and their likes and dislikes for the outdoor areas. We then take the information from this meeting and put together a landscape master plan. The final plan considers the clients input along with the properties architecture and existing landscape components. Using our extensive knowledge of plant materials and expert installers we are then able to complete the project on time and within budget.
We feel very strongly that every project have an agreed vision and completed plan at the start. Once we have a master plan we often work with both our commercial and residential customers on a phased implementation. This allows us to work with seasonal as well as budgetary constraints. Done right, the final product always exceeded our customers expectations.
Madison Tree and Landscape offers an extensive list of landscape services to both our commercial and residential clients. Below is a brief overview of some of our services. To the right are links to additional services and information on our maintenance and seasonal service programs
Many lawn care services have the expertise to only deal with part of your landscaping needs. Our team of professionals have knowledge in almost all aspect of outdoor care. One of our specialties is trees, shrubs. We will determine the best program for your landscape, based on nutritional needs, growth cycles, plant location, weather conditions and other factors.